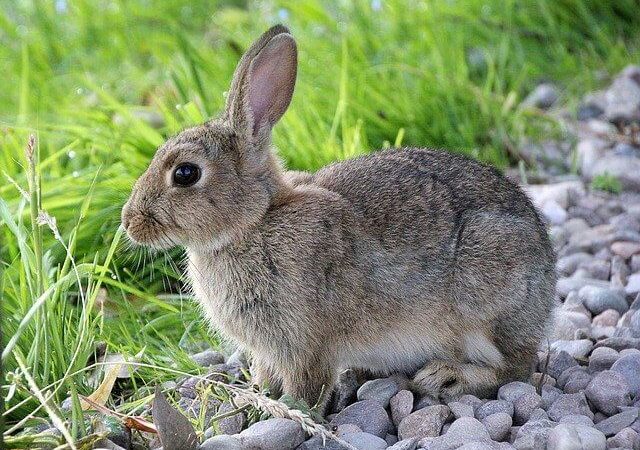 Have you got yourself a rabbit? Have you spent the last few days setting everything up properly? Set up the barn, got feed and read all sorts of knowledge about keeping it. Then only one thing is missing. A good name for the rabbit! What should the animal be called? Not an easy question at all. Even if you don't call rabbits by name that often and hope that they will come to you, the name is still important. You will develop a personal bond over time so the rabbit name is important. Of course, you also want to introduce the animal to your friends by a nice name. To help you find some inspiration and possibly discover the perfect name for your rabbit, we created this page. Before you start looking for a name, you should of course already know whether your rabbit is male or female.
Our tips for inspiration for cute rabbit names
To find a cute rabbit name, look through our alphabetically sorted list. Click through the individual letters carefully, we have a variety of options on our website. You can also get inspiration from films and series, as well as books. There are many acting persons who potentially have a good name for a rabbit. Surely you have some suitable names for rabbits in your head. In order not to forget a name, it is best to make a list of all the cute names that you like. Write down all the names that speak to you among themselves. Of course, you only need to write down the male or female name, depending on what your animal is. You can already cross out names that you don't like. Then it is sorted out correctly.
Sort out the list of names
There are many ways to sort out your finished list and ultimately come to the right rabbit name. You will surely read through the second time that you no longer like one or the other name. Read your list a few more times over a few days and it will get smaller all by itself. You can also talk to your family or friends about it, sure they will be ready to help you choose. Last but not least, you can also pay attention to the rabbit's personality. Every animal is different, has habits and favorite activities. It is not a problem to wait a few days and watch the animal to find something that suits it. Now you've got some tips and can get started right away. So you are sure to find a name with which you and your rabbit will be happy, whether male or female.