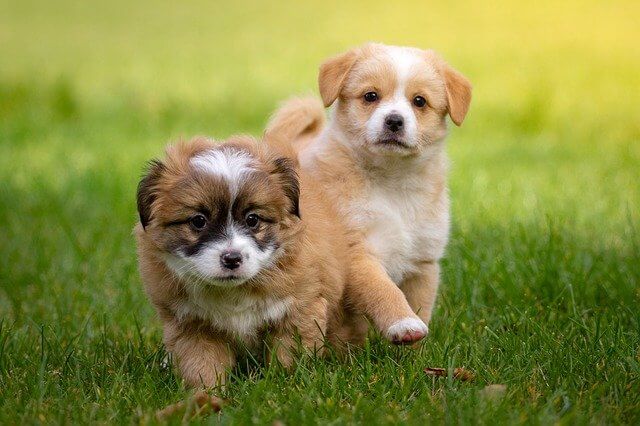 The first few days with the little puppy are one of the most beautiful days in a dog owner's life. You watch the clumsy and clumsy puppy frolicking around and see how he carefully explores his new home. But this wonderful time is somewhat clouded by a question. What name should the puppy get?
Of course, this question does not necessarily have to be answered when you see the four-legged friend for the first time. But you don't want to spend too much time finding a name for your puppy. After all, the animal should learn its name as quickly as possible and react to it.
To help you with this annoying question, we have put together some puppy names for male and female dogs for you. We have also found some particularly cute ideas for you.
Puppy names for males
No matter if they are Labrador or Husky puppies, they all need a name. Here are our suggestions for males.
Mailo
Balu
Noah
Jack
Sammy
Chico
Leo
Robby
Rusty
Rosso
Iggy
Nono
Charly
Odis
Yuri
Kasi
Ideas for female dogs
We have also found great names for female puppies. Here are our ideas
Lilly
Annie
Kaira
Zumi
Ella
Kaela
Nelly
Tina
Dinka
Lizzi
Mia
Jill
Benja
Suki
Nelli
Yael
especially cute puppy names
Since there are few things that are cuter than a few weeks old baby dog, it makes sense to include this in the name. We have looked for some particularly cute puppy names for you together. Male and female ideas are mixed.
Bella
Spike
Luna
Bonnie
Vivi
Kioma
Nala
Nino
Filou
Bruno
Henry
Elly
Loui
Zuri
Lucy
Bibi
You may find more ideas on our list of animal names. Sorted alphabetically you will find over 1000 great names for pets and certainly also for puppies. Our other posts on dog names may also be able to help you further.