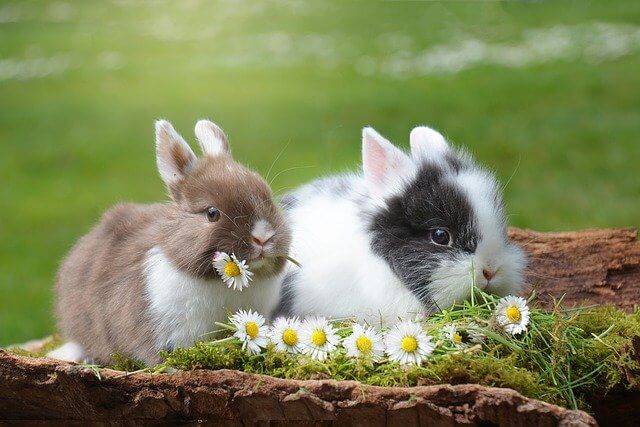 Finding a suitable name for a new pet is not that easy. Often there is a lack of ideas. So it makes sense to take inspiration from rabbit names from films. The films of the past few years also provide a lot of inspiration. In cartoons and animated films in particular, one or the other Mümmelmann can be found as a character. We are therefore introducing you to some of the most famous rabbits in film history.
Here is a list of the featured rabbit names from films, series and television.
Judy, Bonny and Stu – Zoomania
Bugs Bunny – Bugs Bunny's wild, daring hunt
Thumper – Bambi
Felix – Felix, a rabbit on a world tour
Fiver, Campion, Hazel, Blackberry and Primrose – Whatership Down
Floppy – For worse and forever
Peter – Peter Rabbit
Snowball – Pets
Hop – Hop, Easter Bunny or Superstar
Roger Rabbit – Wrong game with Roger Rabbit
Murray – The Animal Race – Rabbit versus Turtle
Well-known rabbit names from films
One of the most famous films with a rabbit is Zoomania. The Disney animation film gives us three rabbit names. The Hopps family with the young policewoman Judy Hopps and her parents Bonnie and Stu Hopps.
The rabbit Bugs Bunny is known from several films and TV series. Movies like "Looney Tunes: Back in Action" and "Bugs Bunnys wild swashbuckling hunt" show him. You can also see him again and again in a leading role in television programs. Next rabbit Names that keep appearing with Bugs Bunny are Lola, Buster and Babs Bunny.
Then there is Thumper, Bambi's best friend from the Disney film of the same name. Due to the great paleness of the film, Klopfer has also become a well-known figure. Not least because of the sentence with which Klopfer's father admonished him: "If you have nothing nice to say … you should shut up".
Another film starring a rabbit is "Felix – A rabbit on a trip around the world". It is about a lively plush bunny named Felix who goes on vacation with a family.
Floppy, a rabbit, played a role in the 1995 TV series "Auf Schlimmer und Ewig".
Fiver, Campion, Hazel, Blackberry and Primrose are just a few rabbit names that the movie "Watership Down" or "Down by the river" has in store for us. The main characters go on a journey to find a new home in the English hill country.
The film "Peter Hase", released in 2018, also contains a name for us. Peter, the skin character, gets into an argument between humans and animals due to his cheeky manner.
Snowball is the name of the rabbit from the films "Pets" and "Pets 2". He is the leader of the Discarded Pets group and thus has one of the main roles in the film.
"Hop – Easter Bunny or Superstar" is a name for a bunny in the title.
A rabbit also starred in "Wrong Game with Roger Rabbit".
In the 2007 animated film "The animal race – rabbit versus turtle", a leisurely turtle surprisingly wins against the rabbit Murray.
With all the films there is no name that fits your rabbit? No problem, take a look at our list of over 1000 animal names.